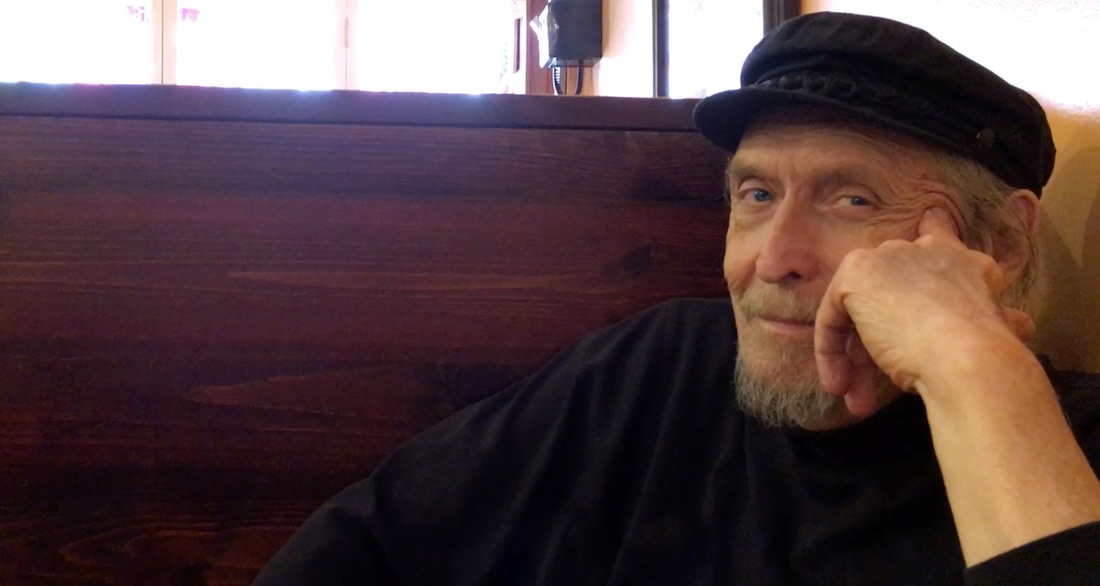 Click to learn about SYMPHONY NO.1 MEDICARE
......................................................................................................................................................................................
Click to see and hear CONCERTO FOR CLASSIC GUITAR AND ORCHESTRA
..........................................................................................................................................................................
"
At a picnic around 1978,
Martha,
the little 5-year-old daughter of a friend, came up to
me and gave me a pretty little rock she had found. She put it in my hand and looked at me with a sweet smile and ran away. Like Martha, when I play or compose, I feel that I've found something nice and want to share it."
My life in music has not been so much in the playing of other people's works as it has been
in the constant discovery that comes through improvising and composing.
My music embraces a broad language of sonorities which incorporate 19th and 20th century orchestration. some language used in jazz big bands, and pop singer arranging is embedded in a traditional, and non traditional, organizational structure with beautiful, fresh sonorities that have been available, but seldom used in the large symphonic orchestral palette.
The music I write is not an intellectual exercise of ideas, but intellectual structures supporting beautiful sounds.
Music fans of all kinds hear jazz in my classical music and they hear classical music in my jazz writing and playing. The music is a bilingual expression using as many resources as musically fit.
Website designed by Lia Di Stefano
Derwyn Holder
, AKA N H Derwyn Holder, is a Canadian born,
BMI
American
music composer
and orchestrator. He writes
classical
music (orchestral, ensemble, and solo) and Jazz compositions. He composes unique music with humor, harmonic sophistication, and depth. He holds a B.A. in composition from
Tufts
and an M.A. from
American University
. Teachers have been: Edward Hamilton, Otto Fritche, Tony Viola, saxophone; H. Stevens Brewster, bass; Ken MacKillop, Gordon Smith,
Esther Ballou
,
Kurt Roger
, and
Elliot Carter
, composition, His first performed work,
String Quartet No.1
, was included in the International Music Festival held in Washington, DC. It was followed by a reading of his
Evolution of a Choral Theme
by the
National Symphony
.
Columbia Music Company
, owned by renowned guitar master
Sophocles Papas
,
published Holder's
Sonatina
and
Six Modern Preludes
for guitar. The
Sonatina
was performed in the U.S, Europe, and South America by Papas protégé,
Larry Snitzler
. Encouraged by the Washington guitar community including Snitzler ,
John Marlow
, and
Regis Feruzza
, he completed the first version of his guitar concerto. Soon afterwards, Mr.Holder shifted his focus to his burgeoning jazz career as a bassist, pianist and jazz composer. More than 35 of his compositions have been performed and recorded in the U.S. and Europe. Guitarist
Laurindo Almeida
, saw the guitar concerto score and immediately called Mr. Holder from LA, booking him as a bassist for a series of performances on the east coast, saying "anyone who can write like that, I want to play with." During his jazz career, Holder has appeared in New York at
Birdland
and Visiones, and In DC, at the
Kennedy Center
,
Blues Alley
Top O'Foolery,
Showboat Lounge
,
One Step Down
, Harold's Rogue & Jar, and King of France Tavern. And in Berlin at the
A Trane
, and the Be Bop.
People who are most likely to enjoy and appreciate Holder's work might also be fans of
Moussorgsky
,
Stravinsky
,
Ravel
,
Bartok
,
Rimsky-Korsakoff
,
Shostacovitch
,
Prokofieff
,
Holst
, and even
Bach
, and early music. Jazz fans would also appreciate
Mingus
,
Monk
,
Bill Evans
,
Gil Evans
,
Benny Golson
, and
Eric Dolphy
.
What they are saying;
'…and the Guitar Concerto encouraged the conviction that there will be new music that someone might want to listen to..."I will admit that I often find modern music hard to take. Thus I approached the Holder concerto with trepidation. I was very pleasantly surprised.
Sheila Abrams
, NJ Maven, Aug 14, 2012
I have listened to the entire work (Symphony No. 1
Medicare
) It's quite beautiful and you should feel very proud of your efforts. I love the rich jazz harmonies, and interesting form through which the listener is taken. ...it's simply a beautiful work in which you dedicate to Medicare." ...
Maestro
Jung-Ho Pak
,
" Holder's (piano) playing melds the harmonic sophistication of Thelonious Monk with Bill Evans"
Michael Hotter, Greenville Press
"Holder makes use of a wide variety of styles - from straight ahead swing to modern, to samba - in compositions that have been praised for their masterful use of time and space." The Teaneck Suburbanite
"...for he has a surefire sense of space and solos marvelously on 'Blues Montreal' (and) on the Jobim-inspited 'Logical Absurdity.' "
Cadence Magazine
"he uses time and space like a master architect within an always compelling musical framework. Holder approaches jazz from a classical perspective."
Holder keeps the listener off-balance by never taking a melody where one expects it to go: and yet each of his digressions is both logical and persuasive…there's always a discernible melody.
All About Jazz
,
"at once primitive and avant, a swinging equation" Gene Kalbacher,
Hot House Magazine
"I'm basically a jazz guy," --- "This is my thank-you to Medicare for the care I got," he said. --- He describes his orchestral work as "very harmonic, lots of color." "You could say I'm trying to out-Shostakovich Shostakovich," he said.
Crains NY Magazine
"This is music to our ears," said a Centers for
Medicare & Medicaid Services
spokesman.
Derwyn Holder has played bass with a broad spectrum of jazz artists including:
Sonny Stitt
,
James Moody
,
Zoot Sims
,
Charlie Ventura
,
Barney Kessel
,
Tiny Grimes
,
Charlie Byrd
Laurindo Almeida
,
Clark Terry
,
Frank Wess
,
Buddy Tate
,
Billy Eckstine
,
Johnny Hartman
,
Cassandra Wilson
,
Sue Terry
,
Jimmy McPartland
,
Kenny Davern
,
Charles Braugham
Danny Gatton
,
Art Monroe
,
Joel Futterman
,
Mack Goldsbury
,
Steve Allen
,
Bucky Pizzarelli
John Pizzarelli
,
Shirley Horn
,
Earl Coleman.
Mr. Holder has returned to classical composing. His guitar concerto was premieréd August 12, 2012 by the Baroque Orchestra of NJ with soloist Celil Refik Kaya. Holder has recently finished his Symphony No. 1
Medicare
in thanks for the healthcare he has received.